Code: P023-16
BU: Industrial Engineering
Customer: CNR
Time: 1 Month
Author: Luigi Taddeo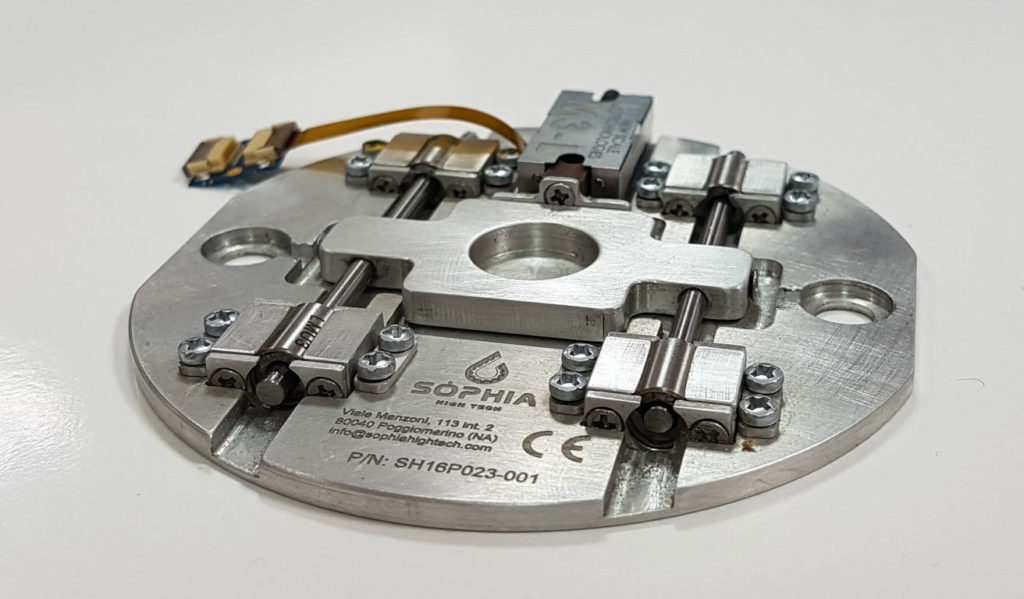 Design, analysis and development of a custom micro-actuated slide to perform optical microscope analysis of composite specimens.
The technology allows the movement of the specimen placed on the slide in the order of microns thanks to the high precision of the installed micro actuator and reducing the strength between the moving parts of the slide.
The software, used for automated slide handling, allows to change quickly and intuitively velocity, accelerate and position of the slide.
Sòphia, starting from its own know-how on industrial automation, has industrialized a machine for continuous use, by sizing the actuator, shafts and bearings and all parts in the equipment.