SOPHIA HIGH TECH born by the deep vocation of product development, it is focused on design, development and manufacturing of components and assemblies made in metal alloys.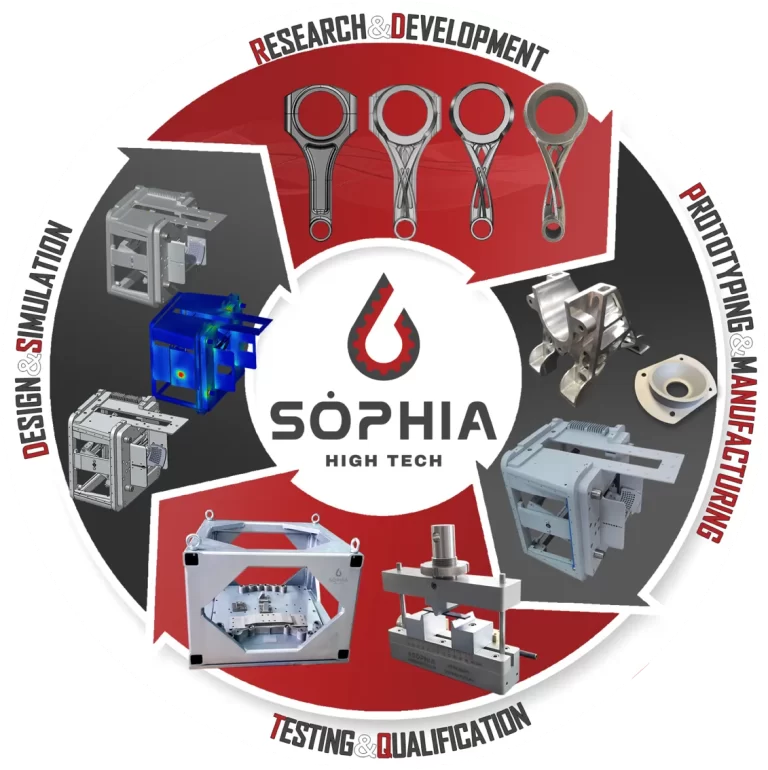 The Headquarters are in Italy, in SOMMA VESUVIANA (NA), and in Czech Republic in PLZEN.
The Company, certified according to the AS/EN 9100 Aerospace Quality Standard, works in the Aerospace, Defense, Automotive and Railway fields. SOPHIA is highly skilled in manufacturing components made by Aluminum, Hastelloy, Inconel, Steel, Stainless Steel, Titanium, Molybdenum, Tungsten, Kovar, Invar, Cupronickel, Brass, Bronze, Copper and Plastics.

R&D and Engineering Dept. uses CAD/CAE Design Software, as well as equipment to carry out the Reverse Engineering, by Laser Scanning.
Manufacturing Dept. is equipped with facilities for the production of metal alloy components. In particular, SOPHIA works with ALM (Additive Layer Manufacturing) in order to realize complex shape components, with CNC milling systems (3 Axis | 4 Axis | 5 Axis) and CNC Turning, fully compliance with Industry 4.0.
Metrology Dept. is equipped with systems for the Dimensional and Geometrical checking, in Clean Room.
The Stakeholders use to define us EXPERTS IN MECHANICS.