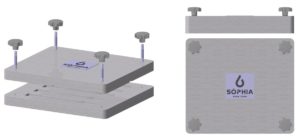 The fixture was designed in relation to the test method expressed in ASTM D638 designation. This method has been realized to produce tensile properties data for the control and specification of the plastic materials. The collection of these data is useful for the qualitative characterization and for research and development. This test method is used for the determination of the tensile properties of unreinforced and reinforced plastics in the form of standard dumbbell-shaped test specimens tested under defined conditions of pre-treatment, temperature, humidity, and testing machine speed. This method is useful for testing the materials which have a thickness up to 14 mm (0.55 in.). However, for test specimens in the form of thin sheets, including film less than 1.0 mm (0.04 in.) in thickness, ASTM D882 standard is the preferred test method. The materials with a thickness greater than 14 mm (0.55 in.) are reduced by machining.
Data useful for plastics engineering design purposes  may be provided by tensile. In order to assure high degree of sensitivity e correct  to rate of straining is necessary to control environmental conditions. The test method cannot be validated for applications involving load-time scales or environments widely different from those of the test method.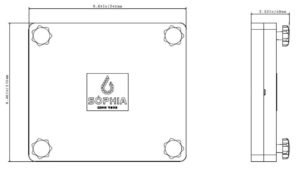 | | |
| --- | --- |
| Test Standard | ASTM D 638 / no ISO equivalent |
| Mass | 5.50 kg |
| Temperature Range | da -150 °C a 250 °C |
| Specimen Thickness | Up to 5 mm |
| Specimen Width | See Designation D368 Type I |
| Specimen Length | See Designation D368 Type I |
The test specimen shall be held preventing the slippage relative to the grips. Grip surfaces that are deeply scored or serrated with a pattern similar to those of a coarse single-cut file, serrations about 2.4 mm (0.09 in.) apart and about 1.6 mm (0.06 in.) deep, have been found suitable for most thermoplastics. Finer serrations have been found satisfactory for harder plastics, such as the thermosetting materials. Reducing the cross-sectional area of the specimen may also be effective.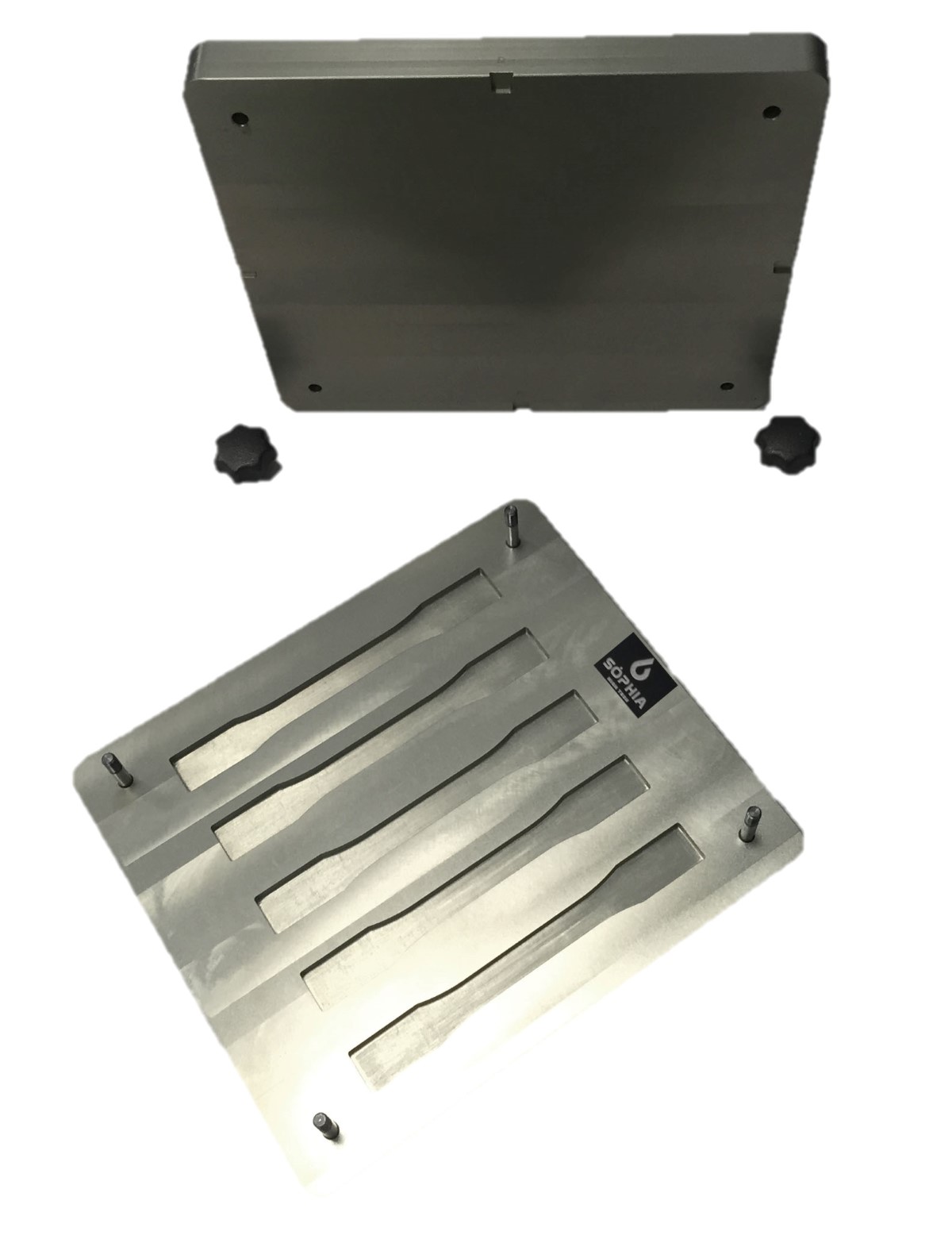 Referenced Documents
ASTM Standards
D229 Test Methods for Rigid Sheet and Plate Materials Used for Electrical Insulation
D412 Test Methods for Vulcanized Rubber and Thermoplastic Elastomers–Tension
D618 Practice for Conditioning Plastics for Testing
D651 Test Method for Test for Tensile Strength of Molded Electrical Insulating Materials
D882 Test Method for Tensile Properties of Thin Plastic Sheeting
D883 Terminology Relating to Plastics
D1822 Test Method for Tensile-Impact Energy to Break Plastics and Electrical Insulating Materials
D3039/D3039M Test Method for Tensile Properties of Polymer Matrix Composite Materials
D4000 Classification System for Specifying Plastic Materials
D4066 Classification System for Nylon Injection and Extrusion Materials (PA)
D5947 Test Methods for Physical Dimensions of Solid Plastics Specimens
E4 Practices for Force Verification of Testing Machines
E83 Practice for Verification and Classification of Extensometer Systems
E132 Test Method for Poissons Ratio at Room Temperature
E691 Practice for Conducting an Interlaboratory Study to Determine the Precision of a Test Method
E1012 Practice for Verification of Testing Frame and Specimen Alignment Under Tensile and Compressive Axial Force Application
ISO Standard
<li ">ISO 527-1 Determination of Tensile Properties <li ">ISO 527–1 Determination of Tensile Properties